Mark Affleck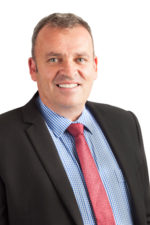 Sales Agent
Marks Real Estate career started in 2001 and he has been recognised with sales awards both nationally and internationally.

Marks attitude and highly competitive nature means that he does not just place properties on the market, he sells them. Mark selling style is all about service by keeping clients up-to-date with buyer feedback and straightforward advice through every step of the sale process, Mark ensures an enjoyable experience of what could otherwise be a stressful time.

A key to Mark success is his determination and persistence in achieving the best outcome for his clients, and he is not afraid to go above and beyond the call of duty for every property.

Mark has a very simple mission statement, it's "do what's right".
07 3287 2822
0404 049 774